1938
First MWM Diesel Engine Equipped with Turbocharger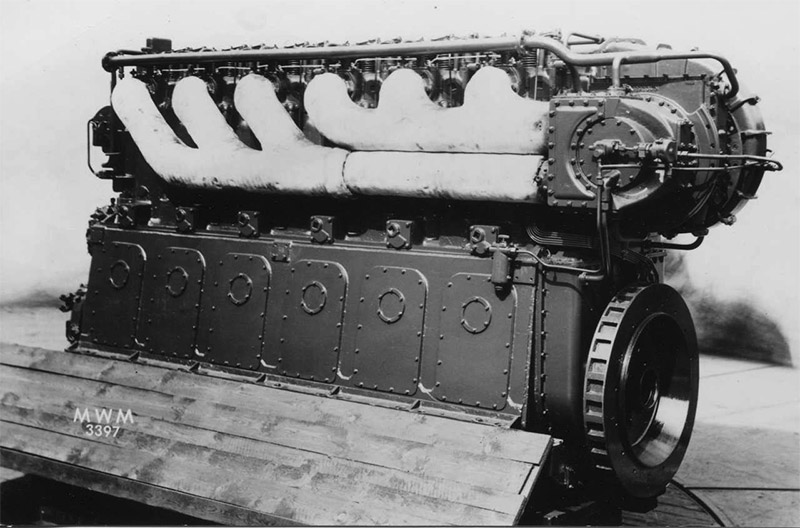 Performance Boost for Combustion Engines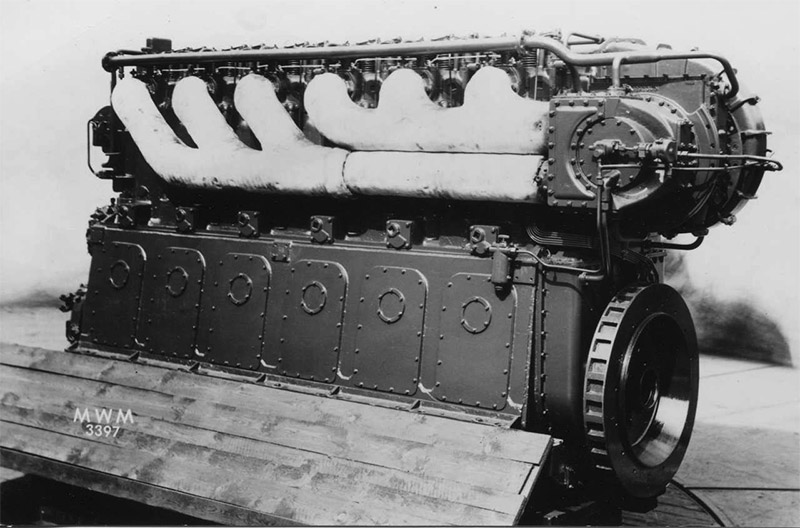 In 1905, Alfred Büchi, the founder of the exhaust gas turbocharging technology, obtained the patent for the turbocharger. His invention was based on the discovery that at the time, about a third of the energy generated by combustion engines was lost with the exhaust gas. Büchi came up with the idea of using the exhaust energy for propelling a turbine. The turbine, in turn, powered a compressor (supercharger) that precompressed the intake air in the suction pipes. Using this method, he was able to boost the performance of combustion engines by more than 40 percent in 1925. Once this invention became known and more and more engine manufacturers started using the technology for their combustion engines, MWM also started equipping and selling its diesel engines with turbochargers starting from the late 1930s.
MWM History. Future Needs Tradition.
More about the history of the company, the MWM brand and the experience in developing and optimizing stationary gas engines.
Read more