1992
Introduction of TEM System for MWM Gas Engines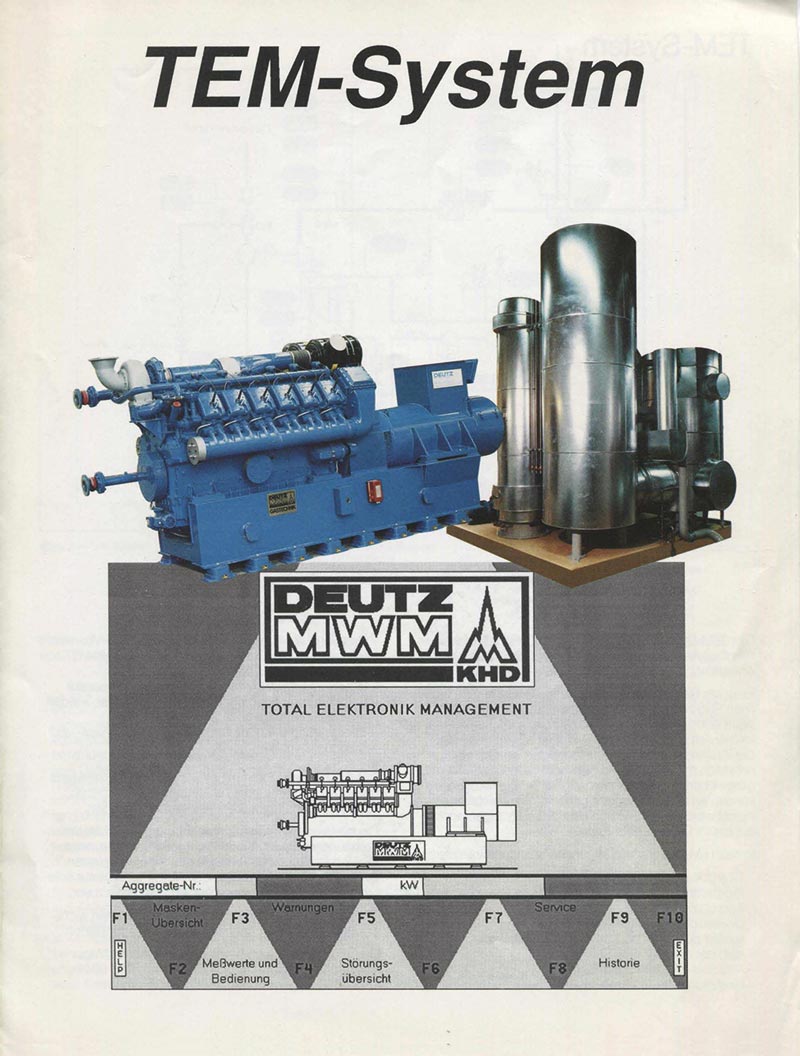 Important Measurements at a Glance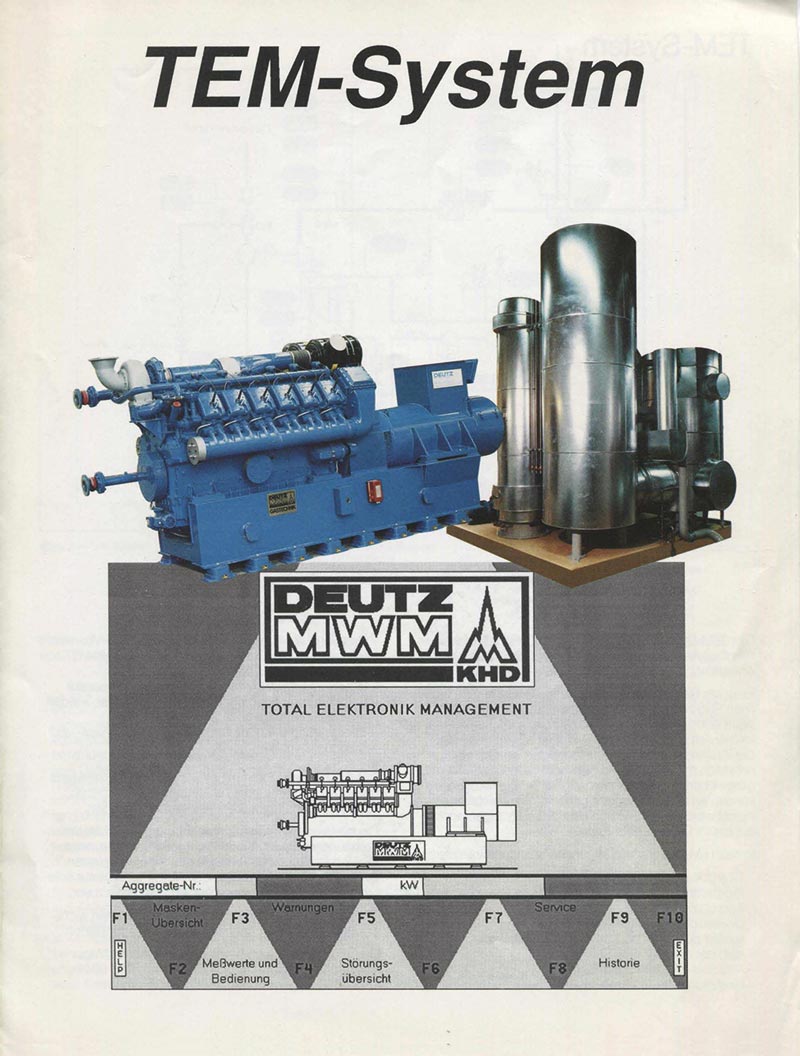 In 1992, the new control and monitoring system "Total Electronic Management" (TEM System) was launched. TEM combines important functions of the gas engine, the heat distribution system, and the auxiliary gas engine circuits in a single electronic unit. The states of the main components are measured with analog sensors and compared with the threshold values stored. The measurements are visualized on the system's own monitor and can be printed out. The TEM system has improved the efficiency of gas engines, as the fluctuation at the operating points can be minimized. Moreover, the system enables the setting of very low exhaust emission values and features expanded diagnosis options for maintenance work.
MWM History. Future Needs Tradition.
More about the history of the company, the MWM brand and the experience in developing and optimizing stationary gas engines.
Read more
Image credits
Image: MWM 150 years anniversary book, page 78, Norbert Eisinger