2005
Still Powerful Many Decades Later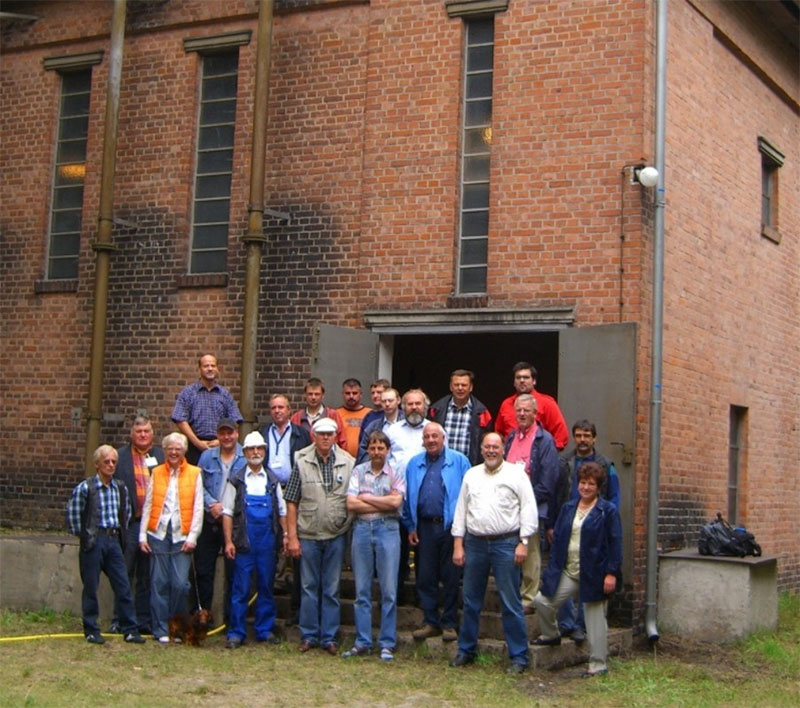 Heart of Old Niederfinow Boat Lift Still Beating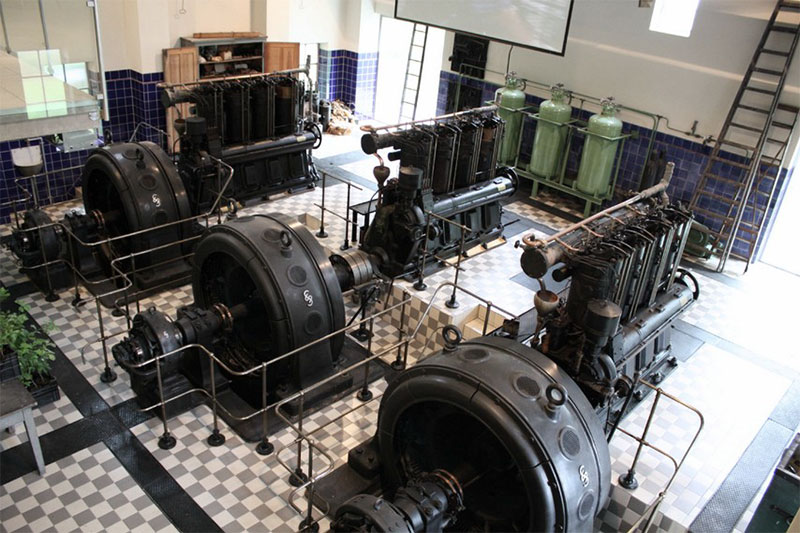 A Special MWM Moment of Christian Rady
The Niederfinow Boat Lift, which commenced operations in 1934, is located on the edge of the Brandenburg Schorfheide, northeast of Berlin, where the German Emperor used to go hunting. The facility is an impressive sight, also due to the old MWM diesel power plant. In 2005, a group of IGHM members visited the landmark. Back then, they feared that they were seeing the unique technology for the last time. But gladly, that did not happen.
When Christian Rady revisited the boat lift four years later, he was surprised to see that the old diesel power plant had been re-erected at a new location. In recognition of the importance of this historically unique facility, the necessary steps had been taken to preserve it for future generations. "Signs and wonders still happen", he thought to himself.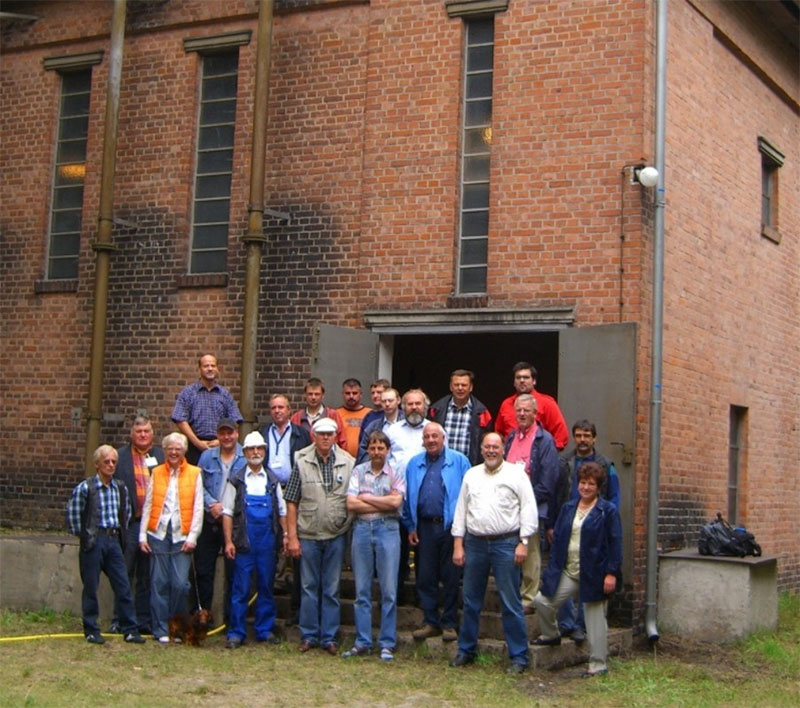 The entire historical facility including some room elements, spare parts, cabinets, and the oil cabinet has been moved to a new location opposite the information center of the boat lift. Even the newly constructed building looks like the old power house.
The three diesel generator sets (with MWM RH 40-V diesel engines with an output of 150 hp at 300 rpm and Siemens-Schuckert flywheel generators) have been set up on solid fundaments. Sadly, however, the budget was not sufficient to set up a new tank system in accordance with the regulations. But I am sure the gentlemen from "Wasser- und Schifffahrtsamt Eberswalde" (today part of "Wasserstraßen- und Schifffahrtsamt Oder-Havel") will come up with an idea to get the generator sets running again.
Thanks to the efforts to rescue the historical engines, future generations will be able to see this interesting facility.
MWM History. Future Needs Tradition.
More about the history of the company, the MWM brand and the experience in developing and optimizing stationary gas engines.
Read more
Picture credits:
Photograph 1: MWM diesel generator sets with RH 40-V engines in the power plant for the Niederfinow Boat Lift, Norbert Eisinger
Photograph 2: IGHM members in front of the MWM diesel power plant prior to its relocation, 2005, Norbert Eisinger