2023
Sales Engineer's "Innocent" Move Proves Successful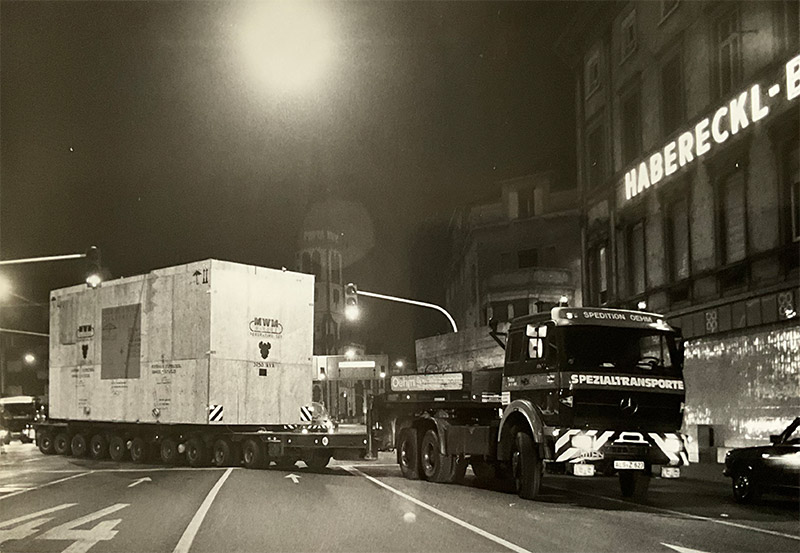 Request of Saudi Customer Becomes a Sales Hit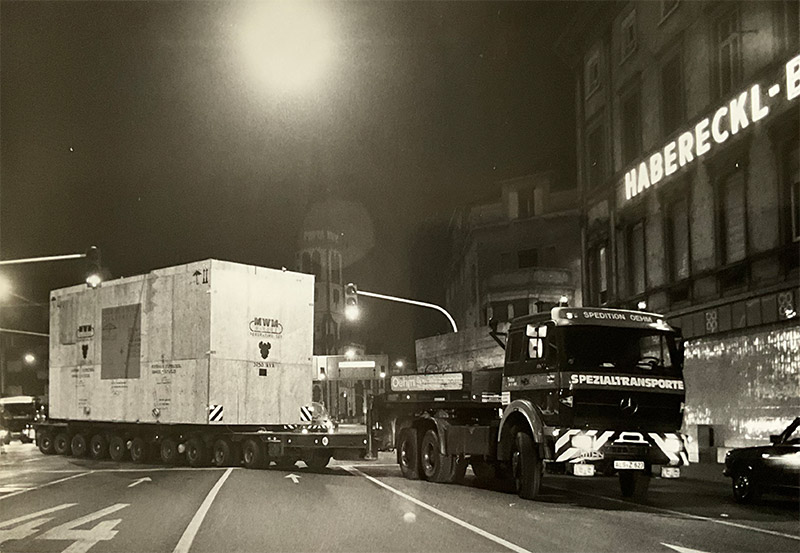 A Special MWM Moment by Hans Volker Utz
At the family party in July 2023, I met my former colleague Norbert Eisinger. Norbert drew my attention to an article in the MWM Moments and Milestones timeline: "Firmly Established in the Desert Sand—First Large Generator Set for Saudi Arabia." I must confess: the naive project engineer who moved forward in "innocence" was me, Hans Volker Utz, the Regional Sales Engineer for Saudi Arabia and the Middle East …
But how exactly did this project come about?
In a tender process, Saudi Electricity Corporation wanted to buy three diesel generator sets, each with a capacity of 5 MW. Initially, in line with the normal technical standard, our offer was based on a fundament solution with spring packs between the fundament plate and the generator set fundament.
But then, unexpected problems were encountered: During the negotiations in Riyadh, the somewhat idiosyncratic customer rejected the usual design involving a fundament. Instead, referring to competitor concepts, he demanded an overall frame for the engine and generator. In other words, we would not get the order unless we complied with the customer's request.
Back in Mannheim, this information resulted in a great debate. The design department initially refused to implement it, saying it would not be technically feasible. However, yielding to the pressure of Mr. Syassen, the then-CEO, the customer's request was eventually complied with. After all, the customer's wishes are what count, and "no go" is a no-go.
The outcome was as shown in Norbert Eisinger's report.
Interestingly, these three first generator sets with the technical challenges described marked the start of a success story for MWM in the 5-MW category. From then on, only this design was successfully sold in Saudi Arabia, the Emirates, and Bahrain.
In 1983, I was deployed to Dubai as Regional Manager to manage the MWM Middle East office until it was taken over by DEUTZ AG.
MWM History. Future Needs Tradition.
More about the history of the company, the MWM brand and the experience in developing and optimizing stationary gas engines.
Read more
Firmly Established in the Desert Sand—First Large Generator Set for Saudi Arabia
Three giant generator sets with an electrical output of 4,000 kW each were delivered to Saudi Arabia, a major feat. The huge units were moved by heavy transport to the Rhine port and subsequently overland from Jeddah.
Read more
Photo credits:
Heavy transport of aggregates in Saudi Arabia, Hans Volker Utz, 1980