2002
Sailing the Mediterranean with Two MWM Engines

Wireless Transmission of Operating Data to Mannheim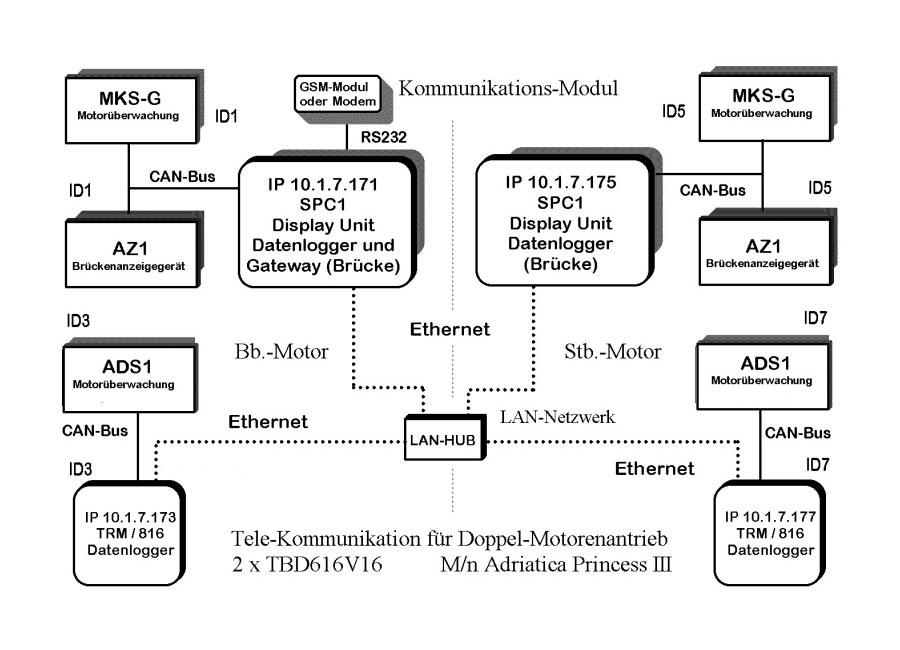 A Special MWM Moment of Norbert Eisinger
A special mission I experienced involved the passenger and excursion ship "Adriatica Princess III", which was built by the Boschetti shipyard in Cesenatico, Italy, and had a capacity of 330 passengers. For the propulsion of the ship, two MWM (then Deutz) TBD 616 V16 engines with an output of 142 kW each were installed.
The maiden voyage was unusual: The Italian MWM representation asked us to equip the excursion ship in the Boschetti shipyard with remote access to the operating data of the two propulsion engines via wireless data transmission and to test the system immediately.
The engine supervision system delivered by MWM and the required equipment for the switchboards in the engine room and on the command bridge were quickly installed. The installation for the wireless data transmission was completed within a few hours. After some minor adjustments, all components worked smoothly.
In this way, the operating values of the engines on the "Adriatica Princess III" could be directly retrieved and assessed. What is more, the wireless data transmission was configured for the direct dispatch of alert messages by e-mail to Mannheim.
The maiden voyage started immediately. To my surprise, the ship headed toward the lagoon city of Venice. The new wireless data transmission system worked smoothly. In Venice, we had a break of about two hours. We used the time for some sightseeing and a visit to Piazza San Marco. The wireless data transmission system was shut down again after the agreed time. By the way: Now, more than 20 years later, the "Adriatica Princess III" is still in operation.
Photo credit
Photograph 1, courtesy of Norbert Eisinger: Adriatica Princess III, 2002
Photograph 2, courtesy of Norbert Eisinger: Block diagram of data transfer for TBD 616 V16 engines, 2002